Small Business Advice for Disabled Parents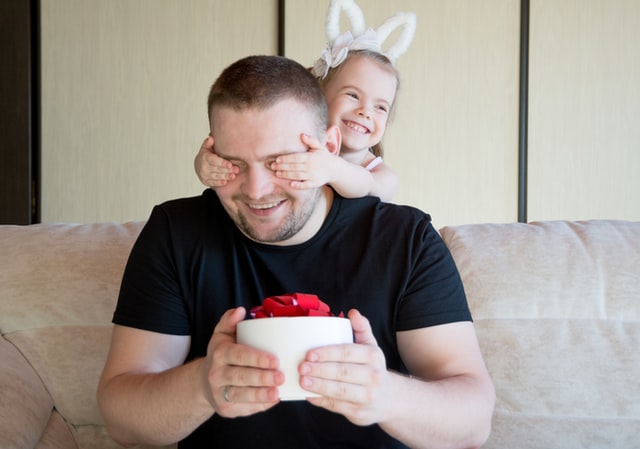 Photo by Bermix Studio on Unsplash
Small Business Advice for Disabled Parents
Is the 9-5 grind getting you down? Starting your own business is the perfect solution to work fatigue and rewarding in so many ways. You get to set the tone for your work environment, be your own boss, and work on your schedule. You also get the opportunity to push your creative limits to the max and generate a higher income - and who doesn't love that!
In addition, running a small business is particularly advantageous for parents with disabilities: you get to spend more time with the family and make a living without dealing with work-based discrimination.
If you're wondering how exactly to get started, Disabilities-R-Us will point you in the right direction.
Think Ahead
A business plan is more like a growing document, to which you keep adding your goals and strategies and updating them as they evolve. A plan also acts like a management tool that will help you analyze results, see how business is doing, make strategic decisions, and pitch your company to investors down the line.
You'll also want to create a name for your business. Think of something that represents your unique brand and showcases its value to the world at large. If you're unsure about the name you're picking, create a DBA name or 'doing business as' name for your company. This will help you sell products under a different name if you change your name down the line or can't find the right domain for your business. If you register a business name, you'll also be able to market your services under a different name if you wish.
If you feel the need to beef up your business acumen to optimize your management and leadership skills, think about going back to school to earn a business degree. Taking courses doesn't have to be difficult or costly, especially if you opt for online classes. Completing coursework online allows you to continue with your life and work schedule, with the added bonus of boosting your confidence and sense of accomplishment. Business programs are ranked among the highest in terms of return on investment, so going this direction is certainly a worthwhile endeavor.
Lastly, ensure you have a great team to back you up in times of crisis and difficulty. Adopt a recruiting strategy that works for you so that you're set up for the future. You can find quality talent by hiring an HR manager, or if you prefer a more hands-on approach, through platforms such as Phenom, ZipRecruiter, and Indeed. Focus on creating a solid work culture to reduce turnover and increase employee satisfaction, and you have an excellent foundation for a strong
business!
Get Funding
First things first - every business needs concrete financial goals to work towards. The best way to generate more capital? With capital! There are numerous funding opportunities out there for disabled small business owners. Federal funding by the U.S. Small Business Association offers loans, surety bonds, and investment capital for every kind of business. Nonprofits like Opportunity International and LISC, as well as donors from private organizations, are also helpful. The best way to find financial funding is through your local Small Business Development Center or by trawling through online databases. While it does take a little effort to find the option you're eligible for, it will be worth it in the long run.
Maintain Balance
Everyone talks about attaining that perfect work-life balance. But for parents with disabilities, there are a lot more factors at play. You'll need to balance the growth of your new firm and give it the attention it needs while tending to your own needs and boundaries. And don't forget all the care and nurturing kids require too!
Time.com reports that attaining the elusive balance is a myth. Instead, prioritize caring for yourself throughout the hard work and sacrifice. Work out to get the stress off, take leisurely baths, pursue hobbies like reading and art - all, so you're refreshed, relaxed, and more ready to attain a perfectly balanced life.
Launching (and maintaining) a small business is no small task - but its benefits make it worth it. Did you know that 14.7% of small businesses are owned by disabled people, according to Virginia Commonwealth University? It is fantastic that members of this community are rising to the entrepreneurial challenge, as business rewards are unparalleled. And when you get to experience it with the joys of parenthood? Even better.
Submitted by Ed Carter