So You Want To Run For Office?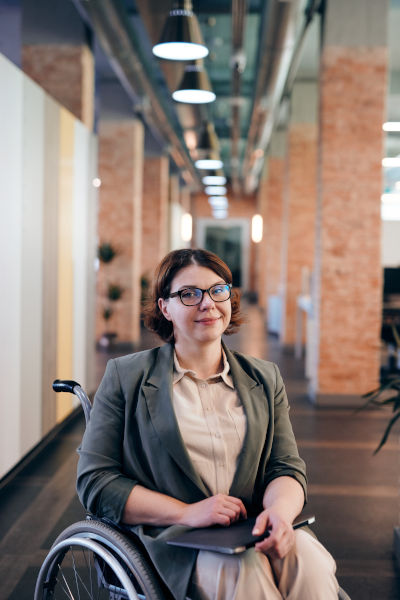 Photo by Marcus Aurelius from Pexels
So You Want To Run For Office?
Here's How To Prepare
Are you trying to solve a problem within your community? Do you know that you bring something to the table that the current menu of local politicians don't? If you answered yes to either of these questions, you are already on a great path toward running for a local office. Here are some other steps to take along the way, particularly if you are a person with a disability ready to step up, stand out, and advocate for change.
Getting Started
Your very first task as an elected-hopeful is to ask yourself why you are running for the office that you seek. Do you want to raise awareness about the plight of others in your shoes? Are you ready to roll your sleeves up and take action? If you are tired of the same song and dance and have it in your heart to serve, then you might be ready. However, when you simply want recognition or power, it's best to reevaluate your decision.
As you begin your journey, you have to take a close look at yourself and figure out if you are truly ready for life in the public eye. Even if you are only running for something as contained as a school board member, be aware that you will suddenly be a topic of conversation. You will be scrutinized for every move you make, and every possible past transgression may come to light.
Next, you must realize that you can't do this alone. You'll need a support network that consists of both business professionals, marketing experts, and a CPA. The latter of these is crucial as every penny must be accounted for. Hire an accountant to help you keep the books straight; if you cannot find one within your immediate network, ask for referrals or use sites like Upwork to connect with someone in your area.
Fundraising and Strategizing
Speaking of money, you also have to get really comfortable asking for it. Virtually all politicians turn to fundraising to ensure they have the money to get their message across. Online Candidate explains that you can start by leveraging the collective financial powers of your close friends and family. You can use this money to create a kick-off campaign event, where members of your community can come see what you are about. You might, for example, host dinner at a local restaurant or plan a fashion show for people with disabilities.
It is not enough to have money and community support, you also have to have a strategy. First, determine your win number, which is the number of voters you need in your favor to reign victoriously. Next, file to run for office, which you can get more information about from your town clerk's office or local board of elections. When you have a loose strategy in place, it's time to get yourself organized and hit the streets.
Canvassing
One of the most effective campaign strategies is to get out there and canvass neighborhoods. According to Self, you don't necessarily have to be an extrovert, just a person with a passion. If you are in a wheelchair or cannot sustain walking for hours on end, contact your local authorities to see if you can get permission to pass out flyers and speak to patrons at your local park, especially if you have an all-inclusive green space.
More than anything, know that this is not going to be easy. Change rarely is. But, without people like you to speak up, change will never happen. If you want your community to be a better place for everyone, it is not enough to sit on the sidelines. You must take a stand for what you believe in and rally others to your cause.
Submitted by Ed Carter